Unique characteristics and performances.
---
Optimized oxygen delivery.
Oxygen flows through a dedicated lumen with lateral orifices which are specially located and sized to favor naturally heated and humidified oxygen delivery into the nasopharynx. The nasopharyngeal deadspace is constantly filled with oxygen, CO2 is washed out reducing rebreathing, and the O2 reservoir is increased. This allows a greater fraction of inspired oxygen.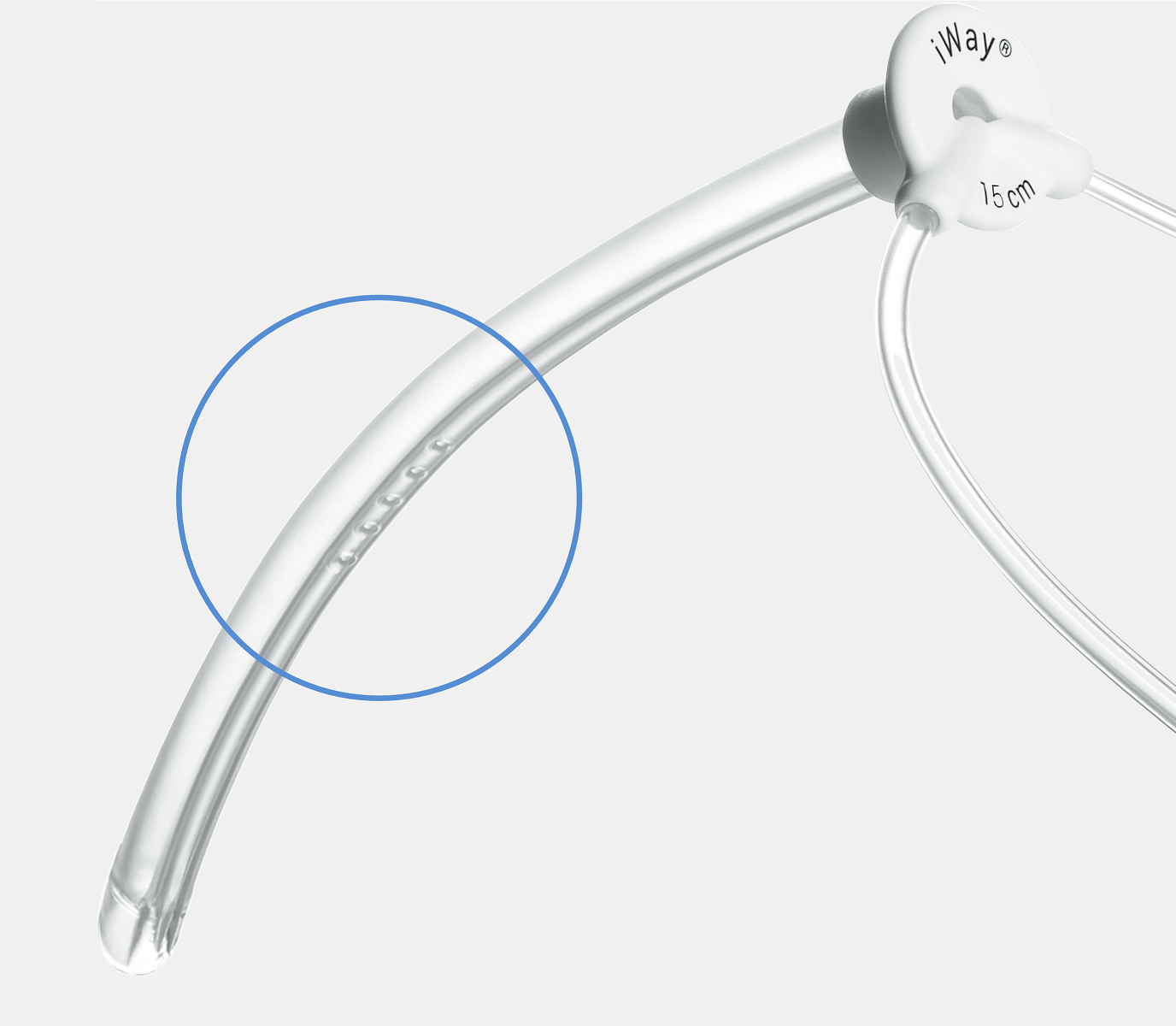 Direct CO2 sampling.
Exhaled CO2 is sampled in front of the tracheal output, allowing accurate sampling and remarkable capnography. Particular care was brought to prevent the CO2 sampling to be distorted by oxygen delivery and a unique design protects it from liquids.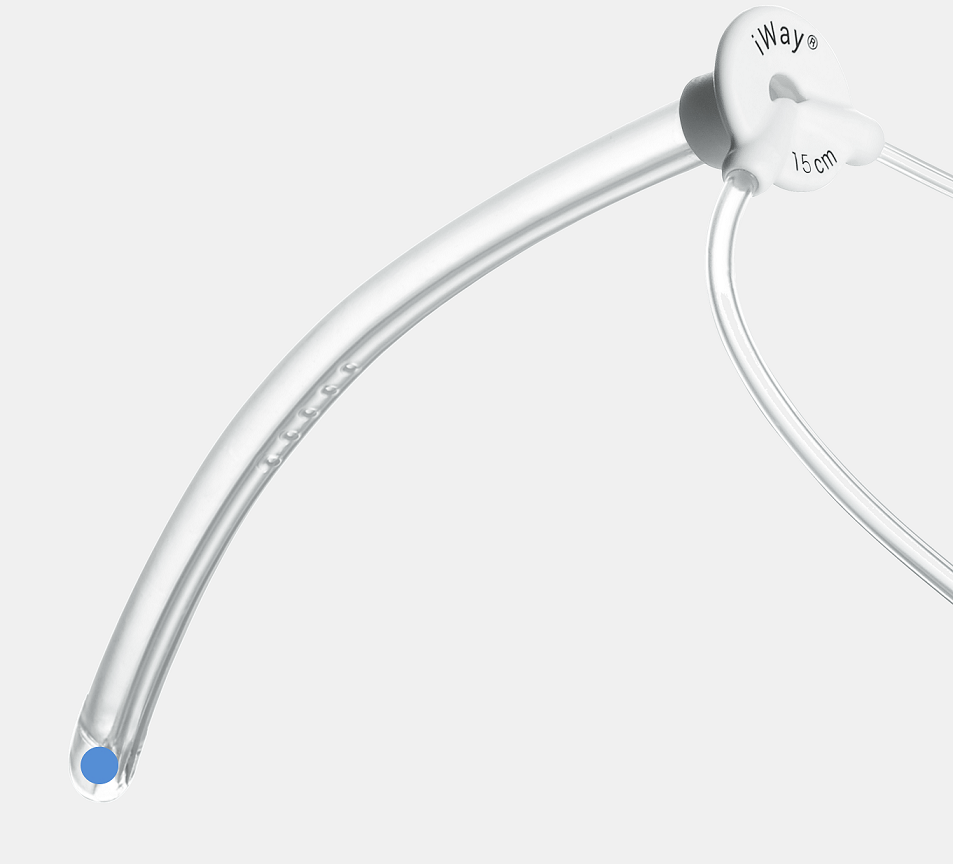 The comfort of a thin, flexible device.
With its inner diameter of 5.4 mm, the iWay® increases airway patency while having an outer diameter reduced to a minimum. This maximizes patient comfort during and after insertion. The material of the iWay® is soft, yet kink-resistant.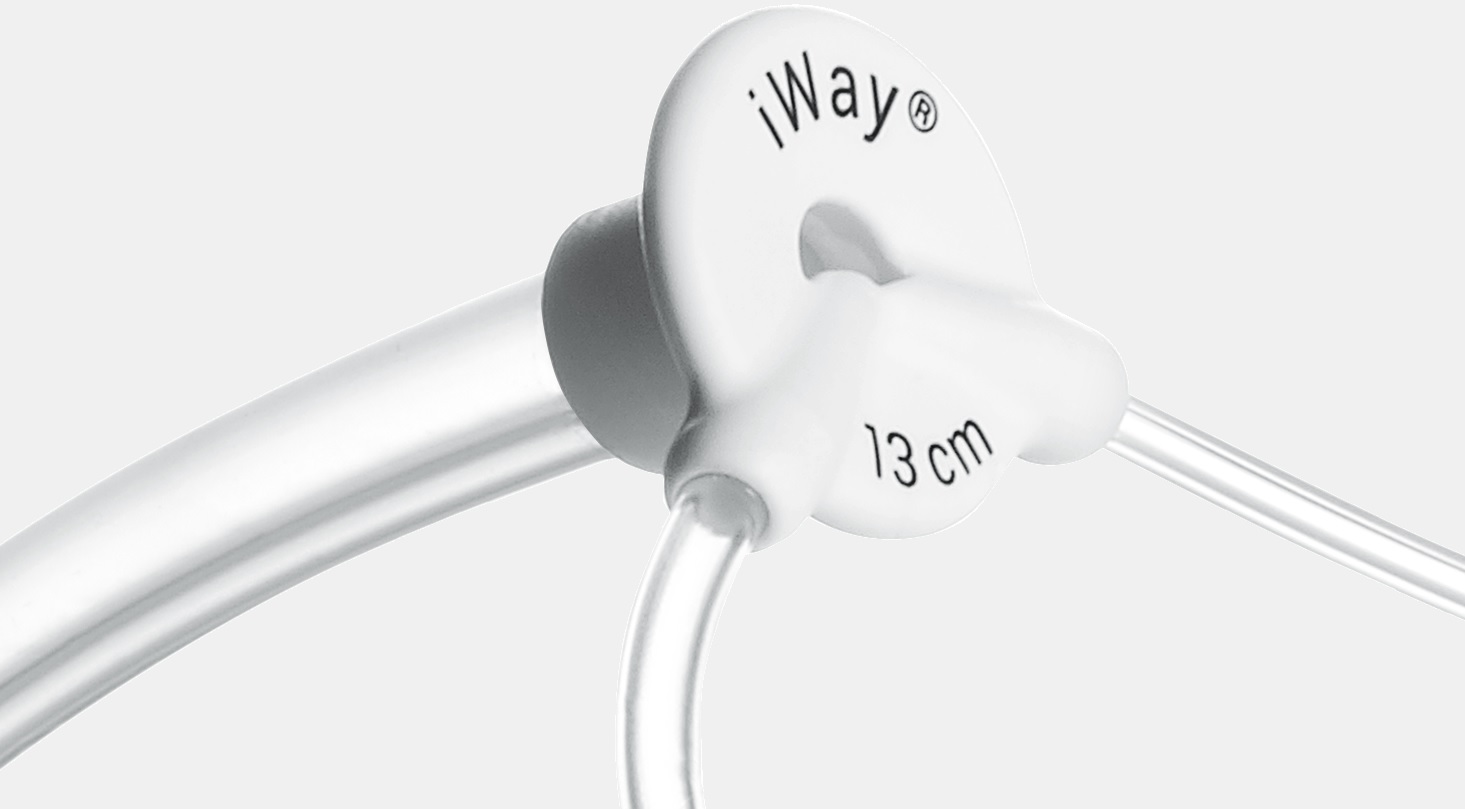 A rounded tip for smoother insertion.
The tip of the iWay® is specially curved to allow smoother insertion and to preserve the nasal and pharyngeal mucosa.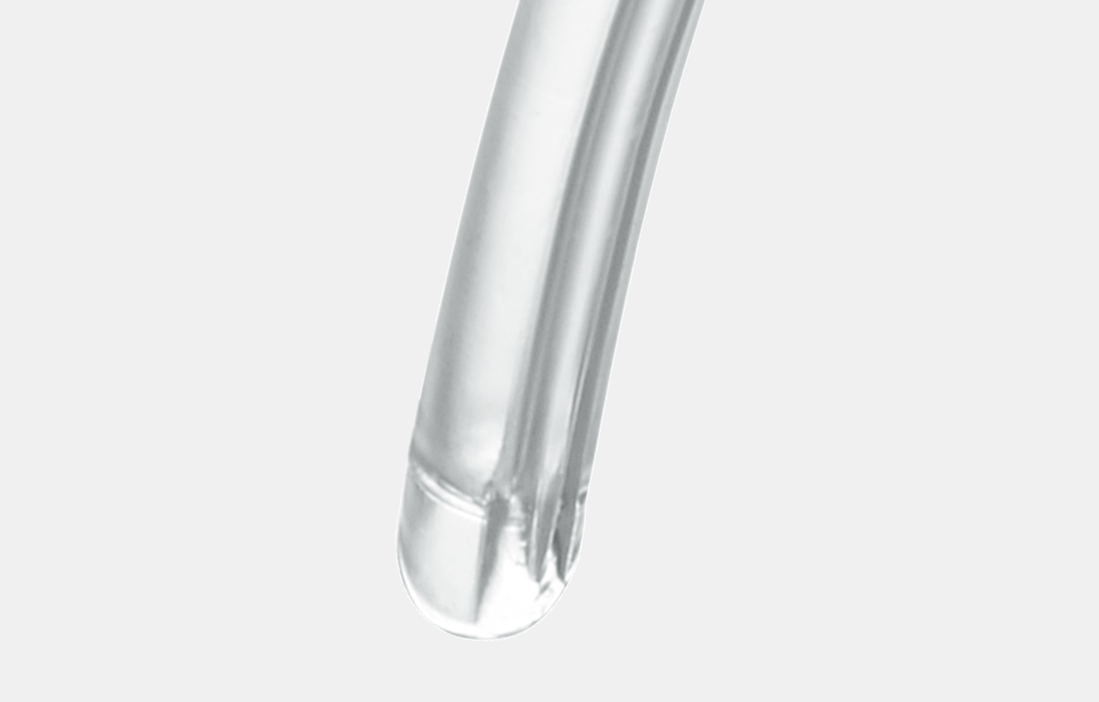 Standard connectors to use the iWay® with your equipment.
The iWay® comprises an oxygen tube (2.5 m long) with a standard connector, and a CO2 tube (2.5 m long) with a sidestream luer-lock male and female connector.

Lubricant included.
Each iWay® comes with a water-soluble lubricant sachet for easier insertion.

2 sizes to adapt different morphologies.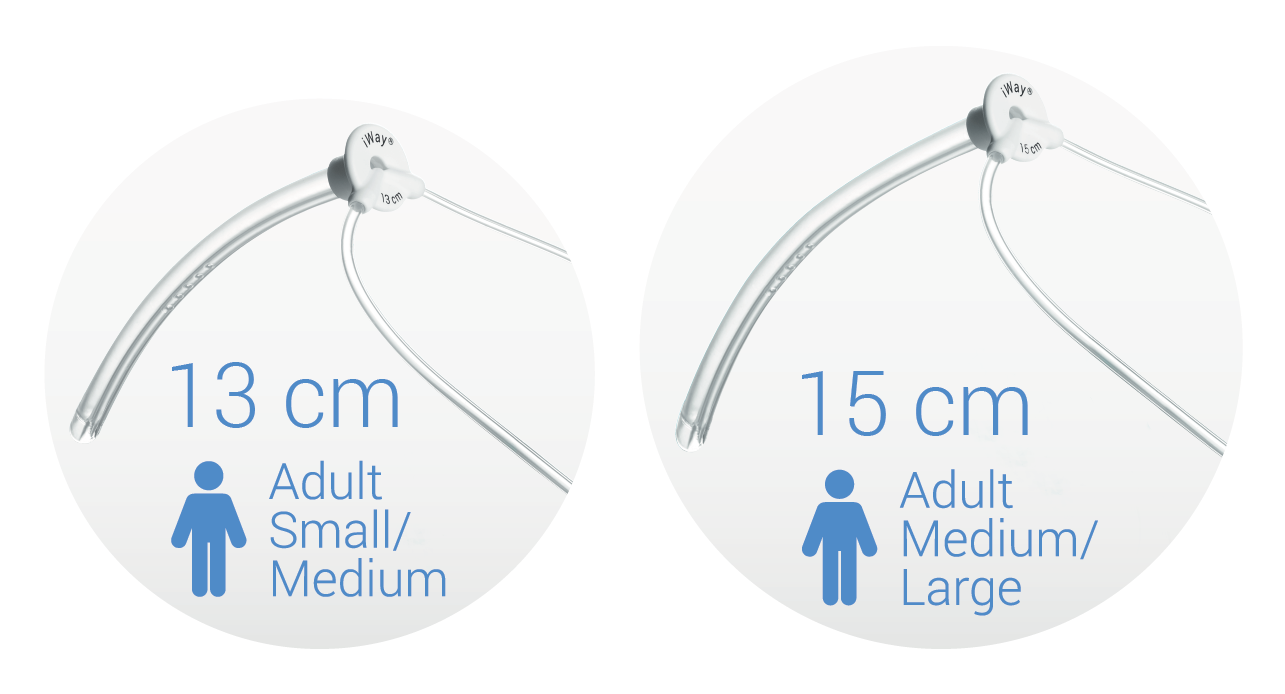 The iWay® is available in 2 sizes to fit the morphology of the adult male and adult female : length 15 cm for a male or a large female (height 5'65" to 6'45") and length 13 cm for a female or a short man (height 4'10" to 5'65").